Hypnobirthing is part of our Bump, Birth, Baby UK service taught by Polly Chadwick. It is a new and natural approach to safe, relaxed and comfortable birthing. Our hypnobirthing classes prepare you with the knowledge, confidence and tools, empowering you to have the right birth for you.
Polly is an experienced and certified Hypnobirthing teacher who has personally used the techniques to peacefully and positivity birth her daughter.
She incorporates her own personal experiences of how to have create a calm and relaxed birth, and feel confident and in control, whilst teaching the theory of Hypnobirthing.
Polly aim is to teach parents how to feel confident and who trust themselves and by using their natural instincts, make choices that are right for themselves and their families.
It can feel like a huge decision choosing to do HypnoBirthing to prepare for your birth. Please feel free to call Polly on 07790 007263 if you'd like to find out more about the course and whether it's the right choice for you and your birth.
And if you'd like to read some birth stories from clients who have done the course read them here.
How does it work?
Hypnobirthing uses techniques which include breathing, deep relaxation, visualisations and positive affirmations. These techniques help to reduce your levels of stress, anxiety and fear, and so promote the release of the wonder hormones, "endorphins" and "oxytocin", allowing your body to give birth efficiently and comfortably the way that it is designed to do.
Hypnobirthing gives you the tools you need to release any fear and tension that you may be holding on to that could impact on your having the type of birth that you desire.
The Bath Massage Company Hypnobirthing course teaches you deep relaxation and self-hypnosis techniques to prepare your mind and body for the birth, which will allow your body to take over and birth your baby as nature intended. The course focuses on techniques for mum and her birth companion to ensure the birth of baby is a joyous experience you share together whether it's your first, second or subsequent birth.

Course details
Bump, Birth, Baby UK Hypnobirthing Course
Option 1 – face to face, two x 4.5 hour classes run from our Bath based studio
Option 2 – live online, four x 2.5 hour classes, run from the comfort of your own home
Included in the course is a comprehensive workbook, 5 x mp3s for you to use and support your practice at home, real birth videos and a gorgeous goody bag. The course is recommended from 20 weeks onwards.
What's included:
Session 1 face to face and session 1 & 2 Online
Explaining the relevance of the Hippopotamus
The Picture of Childbirth today
The Wise Hippo Birthing Programme material
Defining Hypnosis
Acknowledging Pain
The Physiology of Birth and the Impact of Fear
Mind / Body connection
The Impact of Others
Taking charge of your thoughts
Relaxation – the antidote to discomfort
What is Relaxation?
Positions for Relaxation
Remember to Breathe
Self-Hypnosis
Eyes Open Hypnosis
Time Distortion
Anchoring
Birth Partners Script
Establishing a practice routine
Session 2 face to face and session 3&4 online
Prenatal bonding
Choosing where to have your baby
Choosing who will be with you when you have your baby
Alternative options for promoting comfort
Medical intervention
Natural nudges of encouragement for your baby
Interventions explain
Benefits of a natural birth
Writing your birth plan and making your birth choices
Physical preparations for birth
The mirror mantra
Fear release session
Soothing strokes and the power of positive touch
Positions for birth
Ligaments and pelvis
Humming your baby down – birthing your baby
Birth partner's role
Using the techniques during labour
When baby arrives
Sea of Serenity – Birth Hypnosis session
Your practice and preparation diary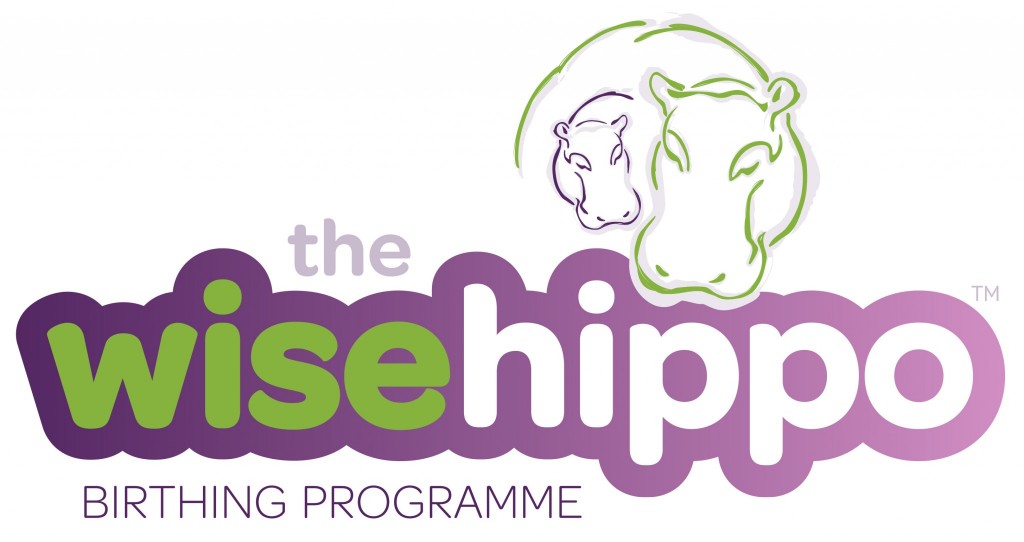 COURSE OPTIONS
Face to Face group classes
Couples together over 2 sessions in Bath (central city location)
The course fee includes 9 hours of personalised training, 5 x MP's, a comprehensive Hypnobirthing booklet with additional reading and resources. Log in to The Wise Hippo Parents to be website which has a library of supportive information to download.
The classes are for mum and her birth companion.
Currently courses run over two consecutive dates
Refreshments are provided
Complimentary pregnancy massage (can be booked on any date)
Gorgeous goody bag
Fee £225.00 per couple
Online, Live group classes
Couples together over 4 sessions online with Polly
The course fee includes 10 hours of personalised training (2.5 hours per session), 5 x MP's, a comprehensive Hypnobirthing booklet with additional reading and resources. Log in to The Wise Hippo Parents to be website which has a library of supportive information to download.
The classes are for mum and her birth companion
Currently courses run over four consecutive dates
Fee £150.00 per couple
Private Classes
Private classes are available in the convenience of your own home or at my venue in Bath.
Extra cost applies for home visits. Please contact me for more details and prices.
Since relaxation and focus are required, children are not permitted to attend the classes.  If you are 37+ weeks please ask about the intensive 1-day class. 
Birth Affirmations MP3 – click on the link below to hear our Birth Affirmations MP3 created by Polly
Cancellation Policy
Our courses have limited places and course bookings are non-transferable. All cancellations incur a standard £50 cancellation fee. In addition bookings cancelled with less than 2 weeks notice will incur a £75 cancellation fee.
We require a minimum of 2 participants per course. In the very unlikely event that we need to cancel a course, we will give you a minimum of 2 week notice. Yu can then either transfer your booking onto an alternative course or receive a full refund.