*Purchase GIFT VOUCHERS here*
We are open Monday to Saturday



The Bath Massage Company is a professional and experienced company that provides the very best in holistic massage and Reflexology treatments in Bath. 
Whether you have specific ailments, problem areas or just want to unwind and relax, each treatment at The Bath Massage Company is designed especially for you and tailored to suit your individual requirements.
If you're looking for a relaxing and therapeutic massage Polly and team at The Bath Massage Company offer the very best in relaxing Swedish massage – a perfect treatment for overall body relaxation to help ease, relax and soothe aches and pains away. Sports massage and Deep tissue massage treatments offer relief to persistent muscle tension and aches and will help loosen stubborn knots that keep your muscles tied up and tense. Our specialist Reflexology treatments will leave you feeling grounded, focused, light and renewed, this amazing therapy  works through the feet and affects the whole body on a physical emotional and mental plane.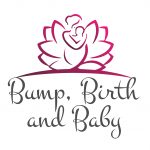 Bump, Birth & Baby are our specialist maternity services which offers soon-to-be Mums and new Mums a range of specialist pre and antenatal massage, maternity Reflexology, Hypnobirthing courses and baby massage courses. Polly and her team have created blissful, therapeutic and indulgent treatments using specific pre-natal techniques designed to help ease and alleviate the aches and pains associated with pregnancy.
The Bath Massage Company believes everybody deserves a personalised and individual massage, so each treatment is customised to your specific needs designed to fit your life.
Location
Polly and team work from a centrally located venue in Bath,Seasons Health Store, 10 George Street, BA1 2EH. Seasons provides expert nutritional advice and offering a wide range of nutritional supplements, herbal remedies, natural skincare products and organic food.