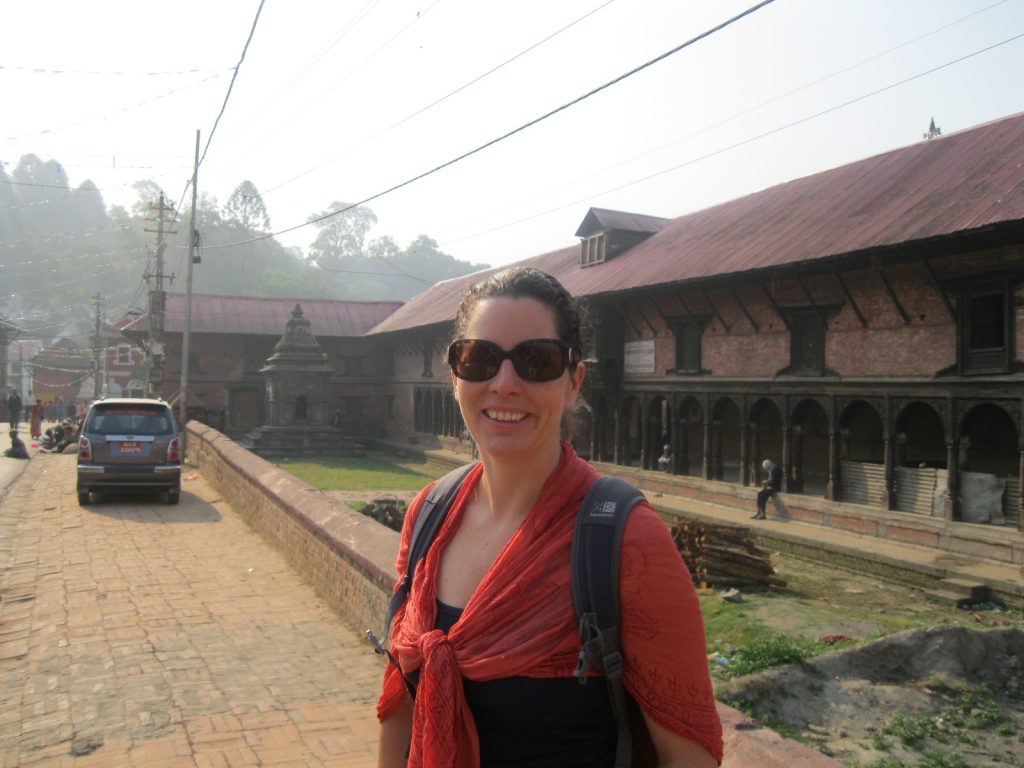 Q1. You founded the Bath Massage Company in 2010. How has it changed since you first welcomed your first client?
When I look back to when I first started my business I really can't believe how much it's changed and grown. When I set up the business back in 2010 I had a vague dream that one day I would like to have other therapists working with me and be able to provide many different treatments to cater for everyone's massage needs. Over the past 8 years I have been so fortunate to have met some amazing therapists and bring some of them into the business; we are now a team of 4 and between us offer a great selection of treatments including specialist pregnancy massage and Reflexology, Sports massage, Hot Stones and Warm Bamboo treatments to name a few. I am very lucky to have Kasia, Jo and Mel who are all excellent therapists and with them my business has been able to grow and become what it is today.       
Q2. What did you do before you started the company?
My background is Fashion and Beauty PR, I was working in the Middle East for 2 years prior to moving to Bath for a French/Arabic advertising agency where I worked with Luxury brands in the PR department. Prior to that I was in London working for various PR agencies. My degree was actually in fashion design and that was what I really wanted to do, unfortunately when I graduated the fashion industry was moving out of the UK and into Europe and jobs in design were few and far between which is why I ended up in the PR world of fashion.  
Q3. Are there any exciting plans for the bath massage company in 2019?
2018 saw quite a few new things happen with Mel starting in the team and new therapies such as Reflexology, Hot Stone massage and Warm Bamboo being added to our menu, and a new location in Bristol opening.  I'm working on some new plans for 2019 at the moment but it's a bit early to reveal them ….you'll have to watch this space!
Q4. What do you think makes a good therapist?
There are a few factors that make a good therapist, the first without a doubt is a good listener. That may seem odd as we use our hands to work, but actually listening to our clients is so important so that we can tailor the treatment and the type of massage work we do with them to reflect how they are feeling at the time. A client may come in and want deep pressure work but the next time want lighter more relaxing work so a therapist needs to be able to gauge what the client wants, and needs. We do not do a one massage fits all, we always aim to give a bespoke and individual treatment for everyone we see.
I think flexibility also is a very important trait to have. You never quite know what issues/aliments a client will arrive with and depending on how the consultation goes we may need to adapt the massage we decide do with them or bring in additional skills, being as flexible as possible makes sure that the client leaves feeling like they have had a great focused session and that we have gone the extra mile to cater for what they needed.
It goes without saying that a therapist needs to have excellent technique, but I also think what makes a good therapist stand apart is one who is always developing and learning. We all go on various courses and learn new skills every year to add to our skill set – one of the best compliments I have had is from a client who has been coming to see me for about 6 years who said "every time I see you it feels like you do different techniques and movements on me, no 2 massages every feel the same".         
Q5. What treatments and therapies do you specialise in?
I specialise in all things maternity. I teach Hypnobirthing courses and Baby Massage courses as well as pregnancy massage. Both Jo & Mel also specialise in pregnancy massage and Mel in Reflexology, together this is our Bump, Birth and Baby offering. I love seeing clients from their pregnancies, through to the births and then meeting their babies afterwards in the baby massage classes is such an amazing journey that I always feel privileged to be part of.

Q6. Do you have a favourite essential oil or blend and why?
Without a doubt it Rose Oil, its always been my favourite oil. I've used it personally for years and then when I started massage I incorporated it into my treatments. For me it evokes memories of wonderful childhood summers playing in my Nana's rose garden in Cornwall. Its very uplifting and a great hormone balancer
Q7. How do you relax and rejuvenate when you are not working?
Having an 11 month old baby doesn't leave much time for relaxation to be honest, but since I've had my baby girl I've joined an amazing running club in Bristol called This Mums Runs,  – this is my head space time 3 times a week and it not only helps me feel like I'm getting fitter it actually helps me unwind and relax; the nights I run I have the best nights sleep!
Q8. What are you most grateful for?
Gosh this is a hard one to answer as there are so many things I'm grateful for. I'm grateful I have an amazing, beautiful baby daughter who makes me laugh so much and I just feel so blessed every day when I look at her. I'm truly grateful I found my soulmate who became my husband and together we have created a family life that is filled with love and fun and we have so many wonderful family and friends around us. And of course I am grateful that I have a successful business with amazing people that work with me, I absolutely love what I do and wouldn't swap it for anything. I wake up most days and thank the universe for what I have, I do believe in thanking the universe for the abundance it offers and never to take anything for granted.    
If you'd like to meet Polly for a treatment or learn more about her Hypnobirthing and baby massage courses please contact us.