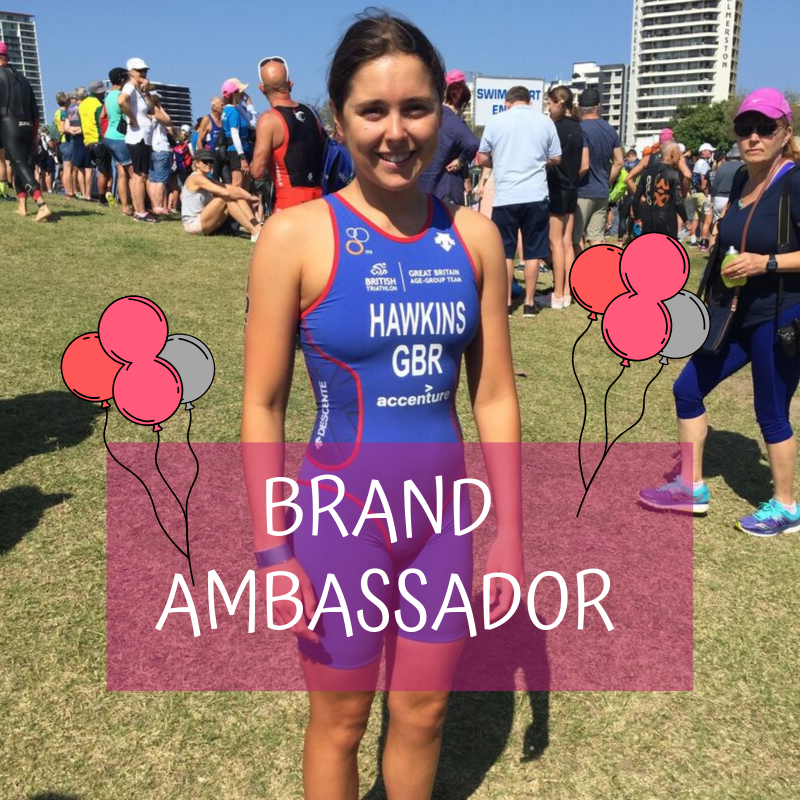 We are absolutely delighted to announce that we have a new Brand Ambassador – MIA HAWKINS
Mia is a Triathlete and is currently studying the University of Bath.
We asked Mia a few questions about herself….
Tell us a little bit about yourself Mia
I am a Triathlete racing for Team GB where I race on a national and International level. I am also a final year student here at the University of Bath.
How did you get into Triathlons?
I have always enjoyed being outdoors and taking part in sport. I took up triathlon when I came to University 3 years ago as I thought it sounded fun, and it is, I've never looked back!
What has been your hardest event?
Racing at the World Championships this year in Lausanne was a very hard race, the course was very hilly and it was a hot day too, but it was great fun and I ended up being placed 8th, so I was extremely happy.
What do you do when you're not competing?
As a student I have a lot of studying to do, but I enjoy travelling, reading and baking, and am loving watching Bake Off!
Tell us your favourite place to hang out in Bath?
I love going to Alexandria Park, its quiet and has amazing views over the city.
We will be working with Mia supporting her with massage and treatment to keep her event ready and injury free. Mia will also be giving us some great advice and tips for runners, and other sports, so keep an eye on our social media feed and to stay up to date with her news.