We have created some very special day retreats, which offer a full day of relaxation, with a focus on wellbeing,  nature and selfcare.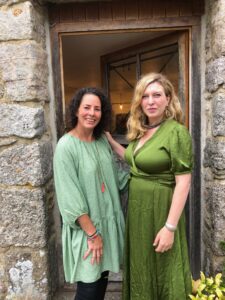 Our retreats are co-hosted with the owners at Southcombe Barn, which is situated in the beautiful Dartmoor area of in Widcombe-in-the-moor.
The day starts at 9am and ends at 5pm – each retreat is themed around the season and nature.
Next retreat dates:
SUNDAY 8TH AUGUST 2021
For further information please contact us
An example of what happens at our retreats:
Yoga workshop, flower crown making, vegetarian lunch by the lake with swimming in the fresh water pool, wellbeing workshop where you leant how to make a natural body product to take home and learn self massage, guided meditation and sound gong bath session – all interspersed with homemade cakes, snacks and tea and juices.