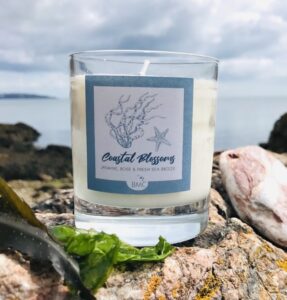 We are delighted to be launching a new candle for Spring/Summer. . Coastal Blossoms.
Hand made by BMC owner, Polly Chadwick, this new candle evokes days at the beach and sunny days out.
Infused with Jasmine, Cat Mint, Rose and Sea Salt, this scent is sure to transport you to your favourite coastal place.
Take a look here