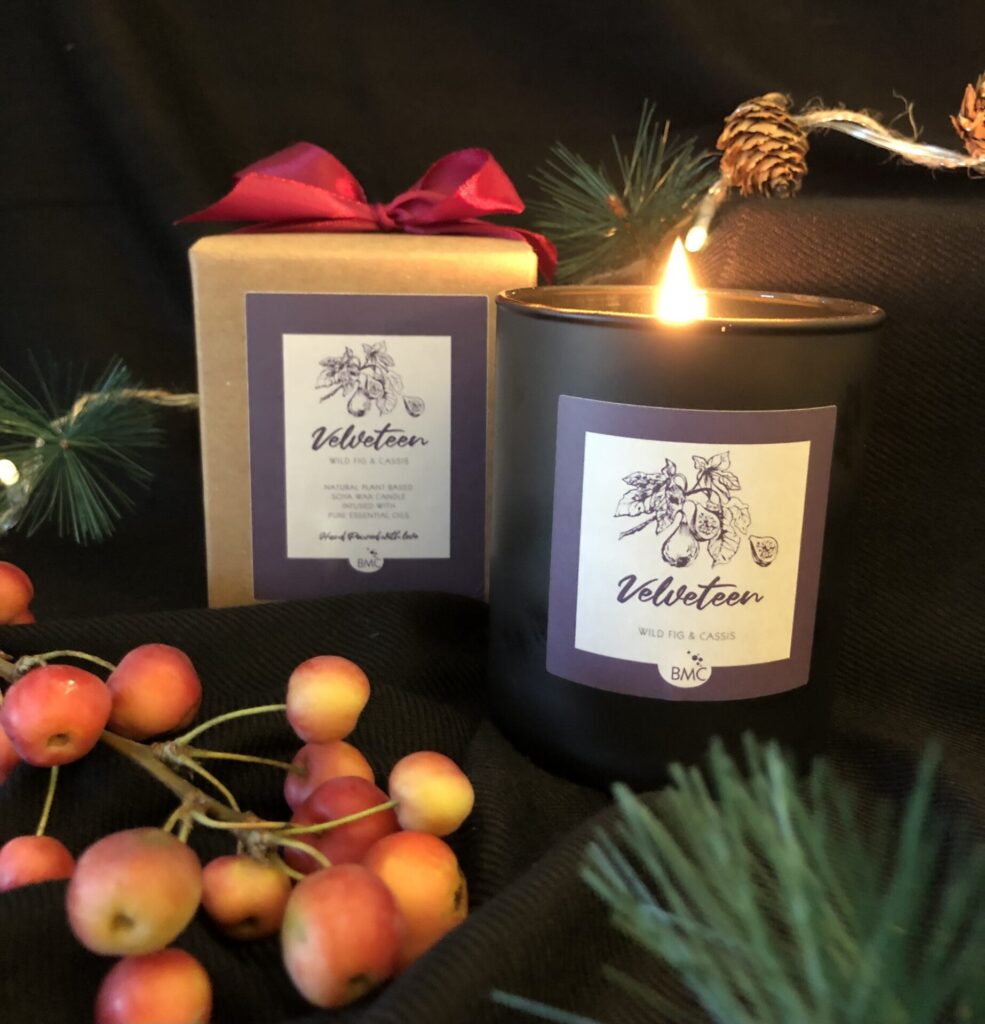 Our latest candle has now launched for Winter – Velveteen with Wild Fig
We are very excited about our latest limited edition candle, which has been hand-poured and created by us.
Infused with Wild Fig and Cassis, this winter edition will certainly warm up and home and create a relaxing and fragrant atmosphere, perfect for the Christmas season, and the dark nights ahead.
Why not treat a friend or family member to a little bit of luxury this season, and take advantage of our 'Voucher & Candle wellness gift set' and receive 10% off the candle price – details can be found here.